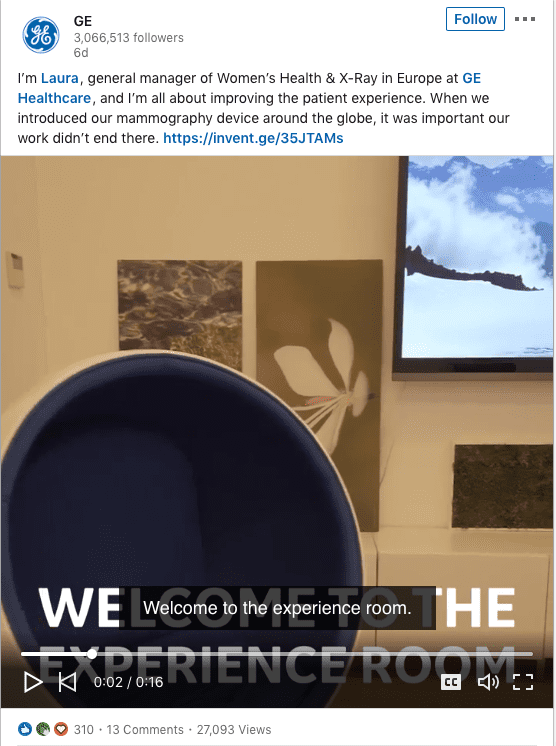 10 awesome employer brands (and what makes them great)
To summarise, the employer brand describes an employer's reputation as a place to work, and their employee value proposition, as opposed to the more general corporate brand and customer reputation.
The importance of strong employer branding is highlighted in Randstad's latest employer brand research global report, stating that whilst money is of course important in the hiring process, other factors such as work/life balance, job security, and work environment all play a major part in candidates choosing their next company.
Whilst the term itself is only around 30 years old, studies analysing the relationship between employer branding and business success have seen interesting correlations. LinkedIn's analytical summary found that organisations with great employer brands can see a 28% reduction in turnover and a 50% cut in hiring costs. For most companies, this equates to annual savings entering the millions. This headline-grabbing research was supported by the Randstad study, which found that a staggering 86% of people would not consider applying to or continue to work for a company that has a bad reputation with former employees or the general public.
To further explore what makes a successful employer brand, we've taken a closer look at 10 firms that put as much energy into attracting and keeping their staff as they do their customers.
We reckon it's fair to say that at the Employer Brand Management Awards 2019, SAP cleaned up. It either won or took a gold standard rating, in five categories including "Best alignment of the employer value proposition with corporate brand values", "Best employer brand innovation" and "Best employer brand management from the technology, media, and telecommunications sector".
Even when it wasn't winning, it was more often than not making an appearance as a runner up or highly commended entrant. No surprise then that it went on to take the Gold award for 'Grand Prix of employer brand management'…so what is it doing so well?
SAP's big tips when it comes to creating an employer brand are to be authentic (vital for employee advocacy), to listen carefully to employees and to be genuinely prepared to take action on the strength of what they're saying. There's a strong emphasis on employees bringing their whole self to work, a sentiment it expresses as 'Bring everything you are. Become everything you want'. The company gets its ethos out there in all kinds of creative ways.
As well as an employer brand channel #LifeAtSAP!, it works closely with universities to connect with and nurture young talent. The company's also a big believer in being willing to be unorthodox in how it tells its story: SAP's a big fan of sharing its stories via cartoons!
Equal Experts
Glassdoor has global software consultancy Equal Experts ranked 2nd on its Best Places to Work 2020 UK (employees' choice) list. So what is it that employees, and its extensive associate network, love about the company that led to it achieving such a high position?
It puts a lot of emphasis on skills and knowledge, seeking to take on people with substantial experience who are able to operate with minimal management in the flat structure. The knock-on effect is that it creates a substantial amount of autonomy for people who work for the company. The fact that the environment is low on politics and high on freedom to innovate is appreciated by those who work there.
People who are attracted to work for the company tend to be those who want to do a great job in an uninhibited way and Equal Experts is one example of a company that's managed to achieve exactly that ethos.
Why Implementing an Employer Branding Strategy is Important
Organizations across the world are investing in their employer brand more than ever before. As people are the single most important component of every organization's success, it is normal that employers are doing everything in their power to attract new talent to their workplaces.
But let's take a look into some specific statistics that show the power of having a strong employer branding strategy, as well as the ROI of investing in employer branding activities.
1. More high-quality job applicants
As seen earlier, companies that invest in various employer branding strategies are better at attracting talent that fits their organization's core company values, mission, and vision. As a consequence, employee turnover can be reduced by 28% in those organizations.
3. Lower expenses
4. More loyal customers
Candidates with poor experience during selection processes tend to stop buying the organization's products and services. According to CareerArc, 64% of consumers have stopped purchasing a brand after hearing news of that company's poor employee treatment.
6. Diversity and inclusion
Employer branding channels such as social media offer a great opportunity for employers to showcase their corporate and social responsibility and build more diverse workplaces.
How to Build a Successful Employer Branding Strategy
Planning, building, implementing, and managing a successful talent acquisition strategy is not an easy job. Moreover, with the increase of various employer branding channels, many organizations now have designated EB teams.
1. Define your EVP
Employee value proposition is what your organization stands for. It is the representation of your company's core values, mission, vision, and culture. It is what differentiates you from your competitors, and what ultimately attracts talent to your company.
When defining EVP, it is important to stay realistic. Many organizations tend to make their value propositions sound very attractive to talent while the reality is not so bright. As a consequence, these organizations see low employee tenure and high turnover rates.
This is why the saying "Employer brand starts from within" is so popular. If you want to attract new talent to your organization, the prerequisite is to make your company a better place to work.
2. Understand your TA challenges and future needs
When building an employer branding strategy, it is important to understand your current recruitment and hiring challenges. Additionally, you need to understand your current and future hiring needs in order to get the most out of your employer branding initiatives.
3. Define goals and objectives
4. Define your candidate personas
In order to make employer branding campaigns more personalized and efficient, it is important to define and understand your candidate personas. Candidate persona is the visual representation of your perfect job candidates. To define candidate personas, the best is to start from your own employees and answer questions such as:
Once you have answers to these questions, it is much easier to define what kind of EB content should be created and which channels should that content be promoted via.
5. Optimize your employer branding channels
According to LinkedIn, the top three channels organizations plan to extend their employer brand are company websites (69%), online professional networks (61%), social media (47%).
6. Engage your employees
The most effective employer branding initiatives are the ones that showcase your existing employees. According to LinkedIn, companies whose employees share their brand's social content see a lift in the views that their job postings receive.
Engaging employees in your EB campaigns is crucial because employees have a big power to increase trust in the workplace. If you can encourage employees to share their own stories and become your employer brand ambassadors, your external communications will be much more credible and attractive to job seekers.
7. Engage the C-Suite
Leadership's buy-in and engagement with employer branding initiatives is very important. It is crucial that they support those initiatives and act as role models to both employees and job candidates.
According to Glassdoor, 75% of U.S. respondents believe that companies whose C-Suite executives and leadership team use social media to communicate about their core mission, positive workplace culture, brand values, and purpose are more trustworthy.
8. Ensure positive candidate experience
According to Talent Adore, 78% of job candidates say the overall candidate experience they get is an indicator of how a company values its people. And those with a poor experience never apply to that organization's job openings anymore.
9. Measure the success and optimize based on insights
Measuring the impact of your EB initiatives is important for improving them in the future and getting the highest possible ROIs. To measure the success of your employer branding campaigns and initiatives, you should refer back to the defined goals and do the before and after analysis.
However, even though 96% of companies believe employer brand and reputation can positively or negatively impact revenue, less than half (44%) monitor that impact.
Sources:
https://www.workstars.com/recognition-and-engagement-blog/2020/02/27/10-awesome-employer-brands-and-what-makes-them-great/
https://haiilo.com/blog/employer-branding-9-steps-to-build-successful-strategy/
https://everyonesocial.com/blog/employer-branding-examples/