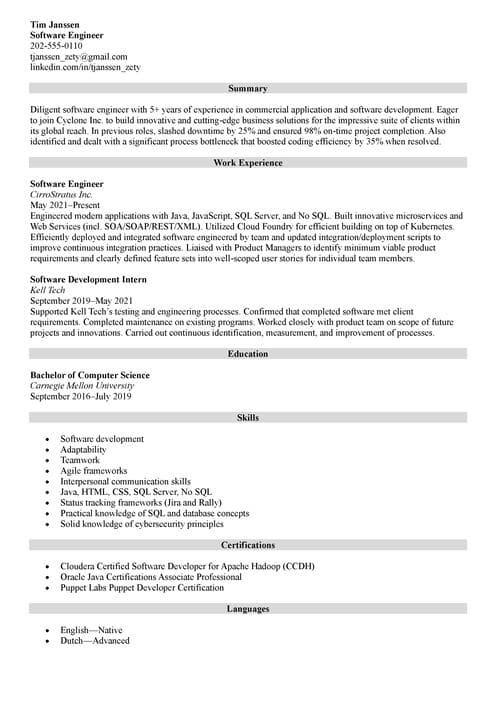 How to Pitch Yourself to an Employer
Step 1: Get your timing right. Plan to pitch yourself to the employers you want to work for as early as possible in your job search. By the time a role is posted online, it's already been publicized internally.
Step 2: Identify key players at the company, or employees who have decision-making power at the company and who can influence hiring decisions. Your goal is to get an information interview with them, as they can connect you to hiring managers (and their recommendations will not be ignored).
Step 3: Nail your informational interview. Ask questions about their experience at the company and how the job you are targeting fits into it all. As the conversation wraps up, ask if they will introduce you to a hiring manager
Step 4: Connect with the hiring manager. Send an email introducing yourself, expressing interest in their company, explaining the value you can bring to their team, and requesting a meeting.
Step 5: Follow up … but don't overdo it. Wait at least a week before reaching out again, and when you do, keep it short.
Step 6: Sell yourself. Assuming you do land a meeting with the hiring manager, use this time discuss your skills and experience and how you could provide value to the company.
Step 7: Don't be put off by a "no." Rejection is unavoidable, but don't mistake it for failure. Sometimes, "no" really means "not now."
Before becoming a news anchor, I received hundreds of rejection emails. There was one particular news station in Seattle that I wanted to intern for, and every summer, I dutifully filled out an online application and emailed my resume to their HR department only to be met with radio silence. When I realized this job-search strategy wasn't working, I followed the popular internet advice and took more initiative, emailing individual reporters at the company to inquire about open roles.
It was at this point that I decided I needed to try something different: Pitch myself directly to the news director. During a student scholarship ceremony, I was given that opportunity, and the following week, I interviewed and received an offer soon after. In that role, I worked with some of the best journalists in Seattle and built reporting skills that I could have never learned in a classroom.
Years later, that news director and I reconnected. "It's funny," he said, "in all those years that you were applying, your resume never made it onto my desk. You were a great intern though."
Although I was clearly qualified for that role, I wouldn't have been hired had I continued to follow the application process detailed on the company website. This is why I encourage students, mentees, and clients to proactively pitch themselves to employers, instead of reactively applying for jobs after the openings are posted online.
As part of the research I conducted for my company Career Survival Guide — which provides women and professionals of color with resources to help them succeed in the workforce — I interviewed a series of career counselors, educators, and early to mid-career professionals around this topic. I learned that many job-seekers (especially first-generation college students and students who are the children of immigrants) are hesitant to pitch themselves to employers out of fear that it will offend hiring managers or hurt their status as candidates.
Subject Line Tips
Do: Write a great subject line. Many emails are read on smartphones, which may show only about 30 characters in the subject line, so the message must be as tightly conveyed as possible.
Related
Include the word 'application', plus your name, the job title and any vacancy ID code, e.g., 'Linda Whitney, Application: account manager (33441)'. Add qualifications if the vacancy specifies them, e.g., 'Peter Davies BSc: Application, Pharmacist (4425)'. If you can market yourself briefly, do it, e.g., 'Application: Mary Evans, Experienced Occupational Therapist, vacancy 4431'.
Don't: be vague. Hirers search their inboxes looking for individual names, roles or job ID numbers, so a subject line that says just 'job application' or 'response to advertisement' risks not being found.
Related
Do: Include the name of any mutual contact that referred you for the position. Put it in the subject line, e.g.: Janice Smith referral: Peter Golightly for Data Analyst job (4432).
Key Takeaway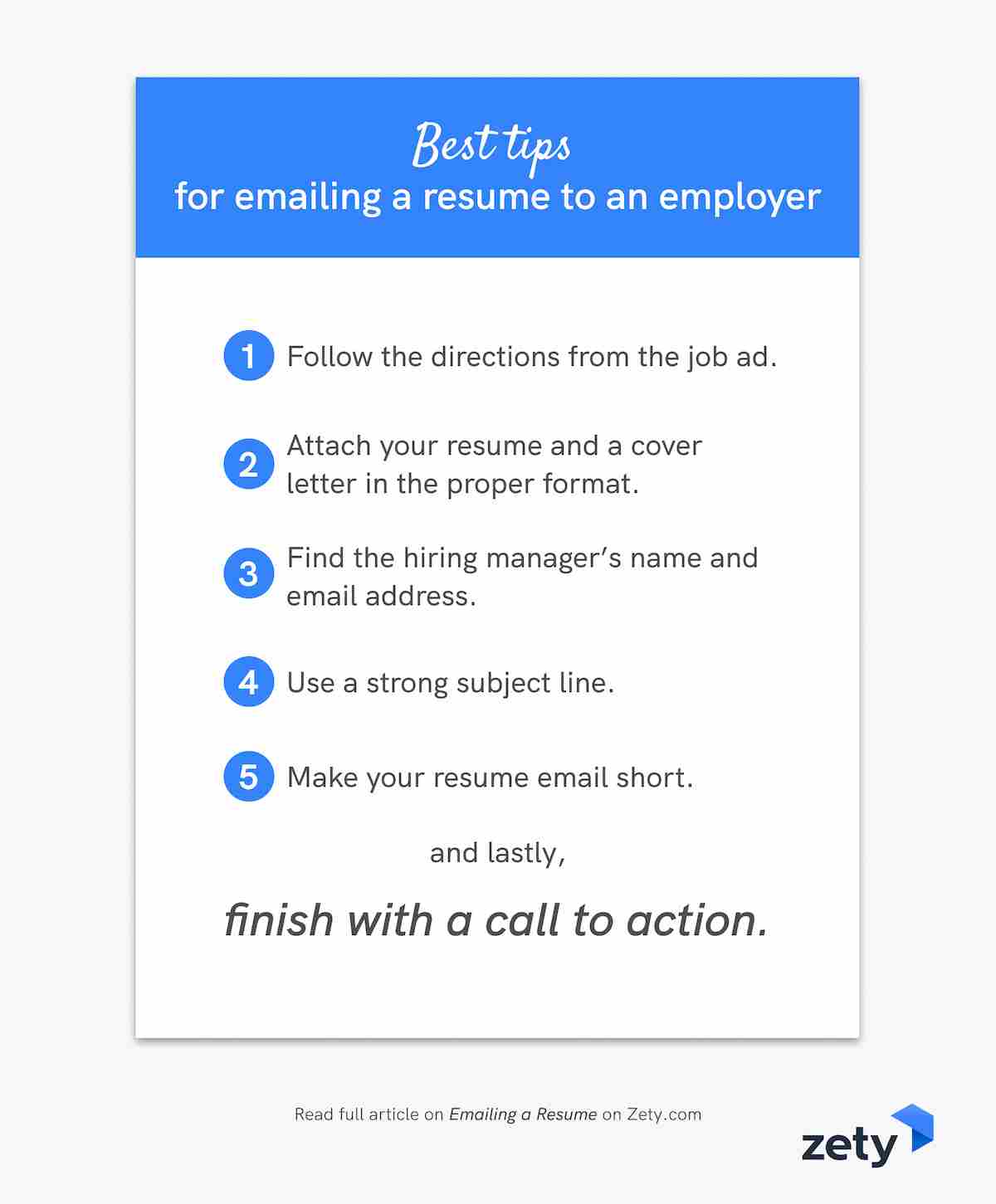 Follow the directions from the job ad. Remember, you have to play by their rules.
Attach your resume and a cover letter in the proper format. Usually, PDFs work best, but double-check with the job offer: some employers only accept DOC files.
Find the hiring manager's name and email address. Send your resume email directly to them.
Use a strong subject line. Include the name of the position, the offer id, and spice it up with some personal branding.
Make your resume email short. It's not your cover letter all over again. Focus only on your most stellar achievements.
Finish with a call to action. Say that you're eager to meet in person to discuss how you can contribute to your prospective employer's success.
Sources:
https://hbr.org/2021/07/how-to-pitch-yourself-to-an-employer
https://www.glassdoor.co.uk/blog/write-jobwinning-email-pitches/
https://zety.com/blog/how-to-email-a-resume